Don't leave your child's education to chance – make sure their vision is perfect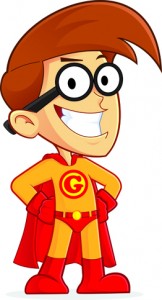 Did you know that one in four school-aged children and one in twenty preschoolers have an undiagnosed eye condition? If these are left untreated or even undetected they could have serious repercussions on your child's education.
It is often thought that children have to be proficient readers before they can have their eyes tested. In actual fact children as young as one year old can be assessed using pictures and shapes instead of words.
It's vital that your child has regular eye health checks, particularly before they start school, so that any vision problems can be identified and corrected in good time. Children typically have no awareness of how their sight should be, so they may not realise that their vision is anything out of the ordinary. For this reason, proactive eye care for children is essential – you can't rely on them to tell you they have a problem!
You know as well as we do that children generally dislike having to sit still. Sitting still and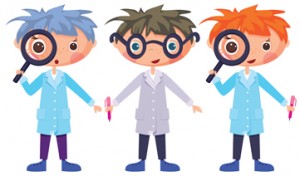 having eyes checked is often an even bigger struggle. At Ralph Carr Opticians, our optometrist Ian is experienced in assessing children and has developed a variety of strategies to keep them engaged and entertained while they're in the chair. A computerised test chart that shows shapes, patterns, pictures, and even a short animated film that cleverly includes visual acuity measurement.
This doesn't mean the fun should stop at the end of their assessment. If your little one needs glasses they'll be overwhelmed at the range of designs they can choose from, including Converse, Ted Baker, Bench and Kickers. A member of our team will always be on hand to help them decide on the perfect pair, as well as advising you about the specific features that will help them survive the playground.