You'll see the same optical expert at every appointment, ensuring great continuity of care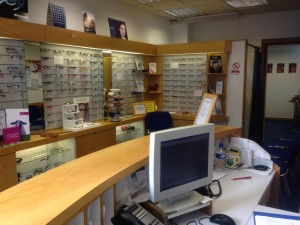 When you have an eye health check you want to be sure that you've chosen somewhere with an excellent reputation, friendly and experienced staff and a consistently thorough service. At Ralph Carr Opticians that's exactly what you'll find – an outstanding level of service, personal attention and a tailored selection of products.
Not only do we work to the highest standards, we also offer an extensive range of exciting eyewear and frames. In our practice you'll find a broad selection of top quality designs from world renowned brands in stock including:
Hackett, Ted Baker, Joules, Converse, Bench, Kickers, Cath Kidston, Hook London & William Morris
Additionally, you can rest assured the quality of your lenses will match the quality of your frames. We offer a selection of lenses from various suppliers, and are proud to announce that we are associated with Nikon lenses who we have adopted as our main lens supplier.
As well as Nikon, we also supply lenses by: Hoya, Rodenstock & Zeiss
When you visit us you will also benefit from our investment in the latest technology and assessment equipment. Our on-site laboratory allows us to maintain our excellent standards of quality control as well as allowing faster delivery of your new eyewear.
At Ralph Carr Opticians we are a strong independent business specialising in providing a complete service. Being independent means we have no limits. We are able to use suppliers from across the whole market which means whatever your budget, whatever your needs, we specialise in your unique requirements.